Paddy's Pesto Tagliatelle
Serves 2 • Prep time 15min+ • Cooking time 10mins+
An explosion of basil...
If you can't resist adding meat to any dish, top this with crispy bacon bits.
Ingredients
240g fresh/200g dry tagliatelle
A voluptuous handful of basil
1 Garlic clove, minced
Pine nuts
Parmesan, grated
Olive oil
Salt and pepper, to taste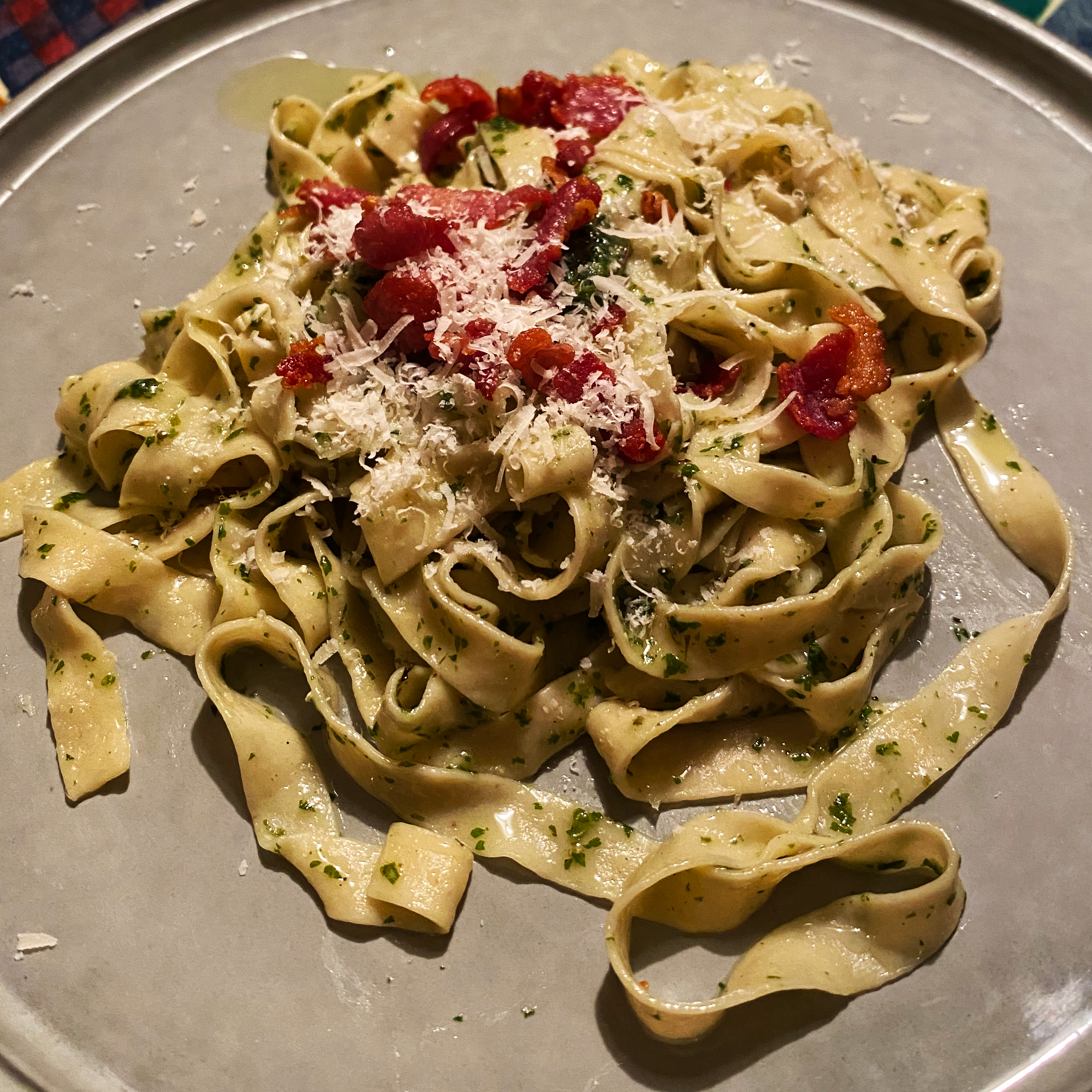 Method
Blitz the basil and pine nuts together.
Add garlic and parmesan. Blitz again.
Slowly add the olive oil. This helps the pesto emulsify, otherwise, it will separate.
Taste and add seasoning accordingly. Stir.
Add pasta to salted boiling water. Cook till al dente. Drain.
Stir pesto into the pasta.
Serve.
Note: If keeping pesto for later, cover in an airtight container. This keeps the pesto fresh and prevents it from losing that lovely green colour.